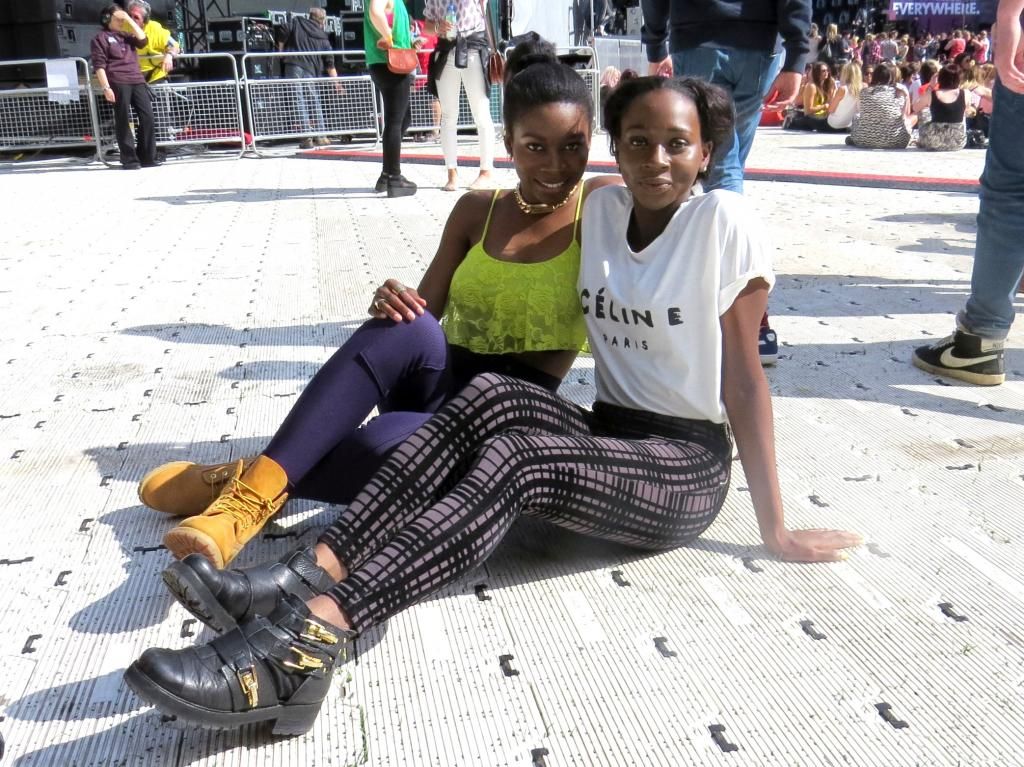 Hey Ribbons!
So last night I went for the Chime For Change concert at Twickenham Stadium with two of my really good friends Fisayo and Adaeze. I hadn't seen Adaeze in a very long time, so it was lovely that she came all the way from Geneva just for this concert. I listened to the weather man the night before and was pleased with what he had to say. Sun, sun, sun! Chime  For Change is a "new global campaign to raise funds and awareness for girls' and women's empowerment". The concert was funded by Gucci and the outcome was amazing. I got to see artists such as Jennifer Lopez, John Legend, Mary J. Blige and Beyonce. Not only were those performing spectacular, but I was also fortunate to see actors and actresses who had come together to donate and spread the cause. I saw celebrities such as Blake Lively, Zoe Saldana, Ryan Reynolds, Madonna, Salma Hayek and James Franco. It was amazing to see so much talent in one room!
I particularly loved the video interludes from around the world with girls and women of all ages telling their stories. It was extremely humbling, to watch. It has given me so much more perspective on life and I have never been prouder to be a woman. As Maya Angelou said "You make me proud to spell my name, W-O-M-A-N." Please donate to any of the causes you can, here is a link
Hope you all had as fabulous a weekend as I had, and if wasn't fabulous, don't stop smiling! Just know that it will be good in the end, and if it's not good… It's not the end! 😉
Top: Forever 21 Riding Pants: American Apparel Boots: Timberland (Got these boots for less than half price on eBay) Woop!!