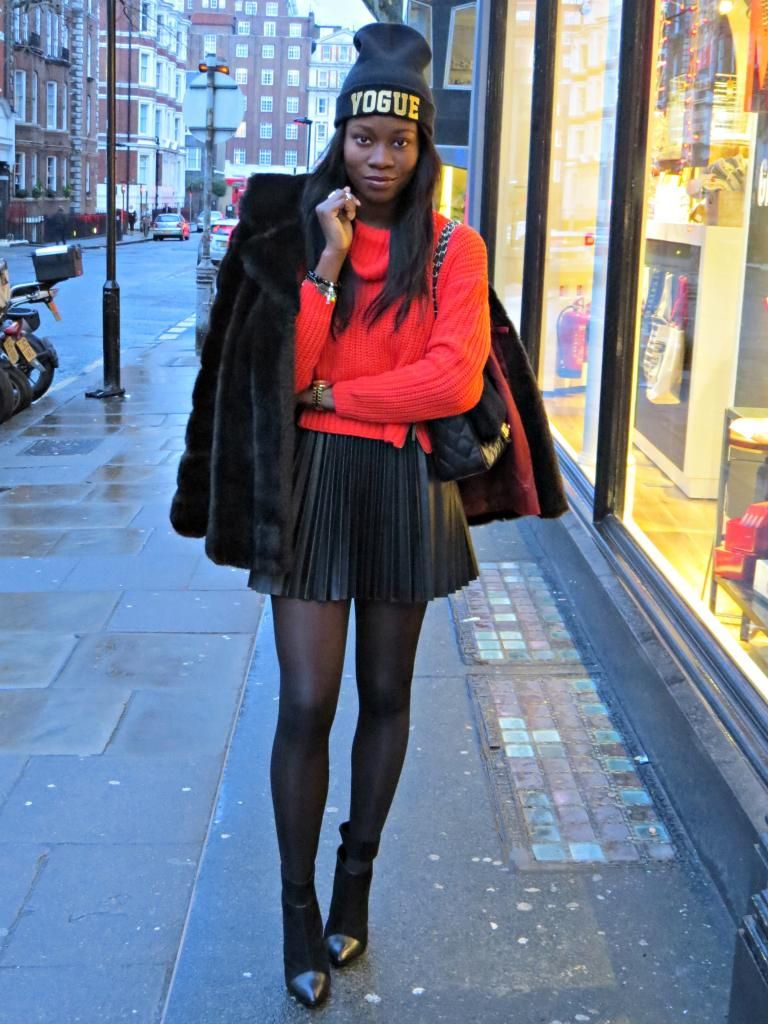 I like to think of myself as different from the rest. I like chocolate orange, I like mint chocolates, I don't really like champagne, but I know most people do. I just pretend because hey, it's a celebration right? I also don't like having the same items as every Amy, Hannah & Emily (my female version of Tom, Dick & Harry) and this is a hard one for me, because sometimes I actually forfeit getting something I like, because I've seen it on too many people and in too many places.
Vogue Beanie
, River Island Turtle Neck Jumper, similar
here
, H&M Faux Leather Skirt, similar
here
TOPSHOP Boots, similar
here
Have a fabulous weekend Ribbons!