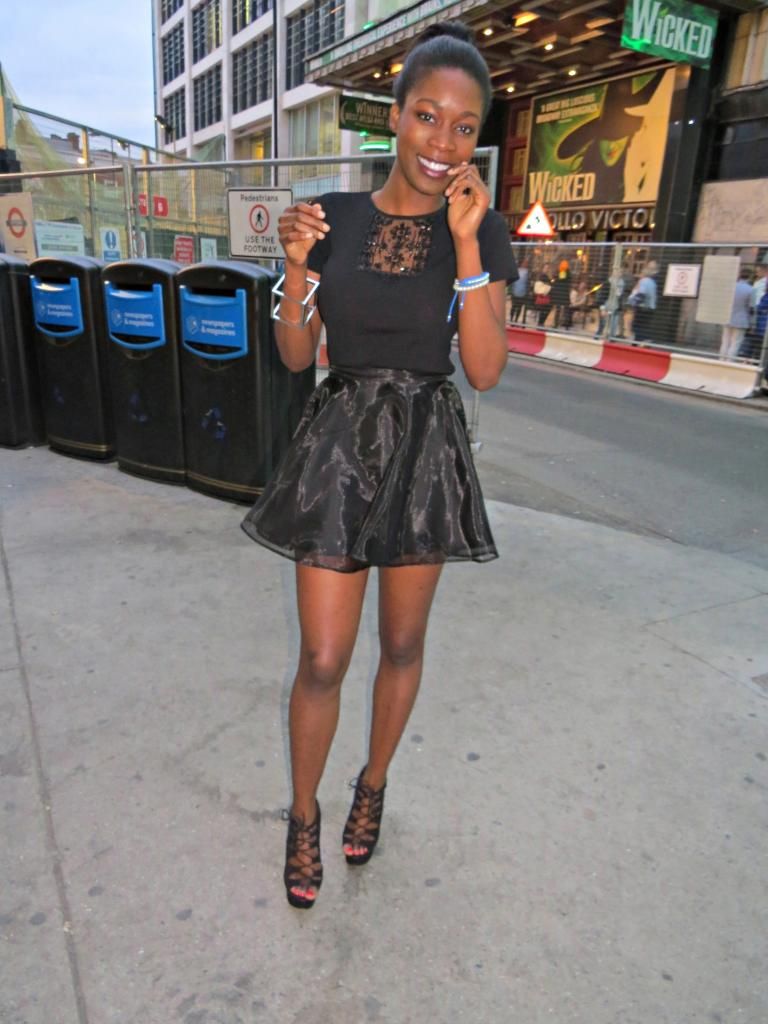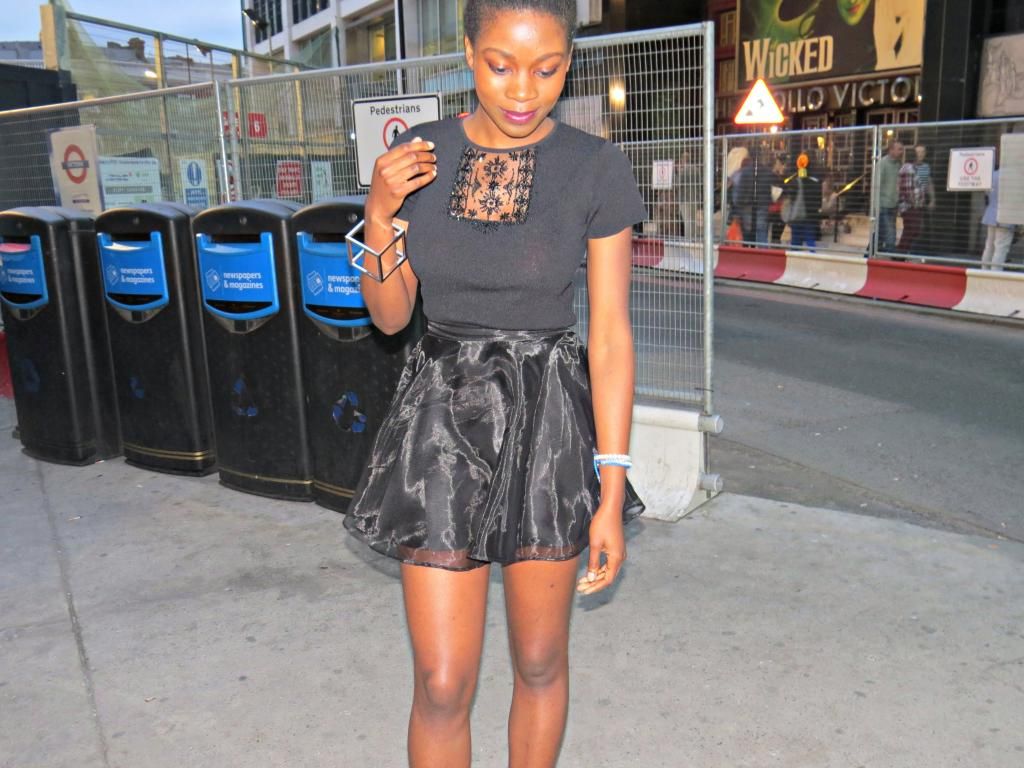 These photographs are blurry because my camera lady does not have steady hands. It's as simple as that. I hope you don't mind the blur, I think it looks quite cool actually. (Don't fret, I won't be making it a usual occurrence on Runway Ribbons)
So my inner Elphaba came through when I put this outfit together for my night at Wicked. All black everything, no green face though. I went with my friend Fisayo to celebrate her 19th birthday and it was a lovely evening except I was 30 minutes late -_- It's okay though, I've seen Wicked before. I saw it on broadway in New York City! I obviously compared the two and the American production beats the UK one hands down. Wizard of Oz is an American story anyway, so just hearing the real accents made it better plus their acting was really relaxed and easy. As if it somehow comes natural to them. Nevertheless, I thoroughly enjoyed Defying Gravity and Popular. (My favourite songs from the musical) Defying Gravity is a song I hold so close to me. The lyrics are simply inspiring "I'm through accepting limits, I'm through with playing by the rules of someone else's game.." I'm so definitely through with those things. My blazer is from Zara but it was on sale, so It won't be there anymore, similar here. Skirt H&M but also on sale, similar here. Shoes were a gift 🙂
Have a lovely week Ribbons!