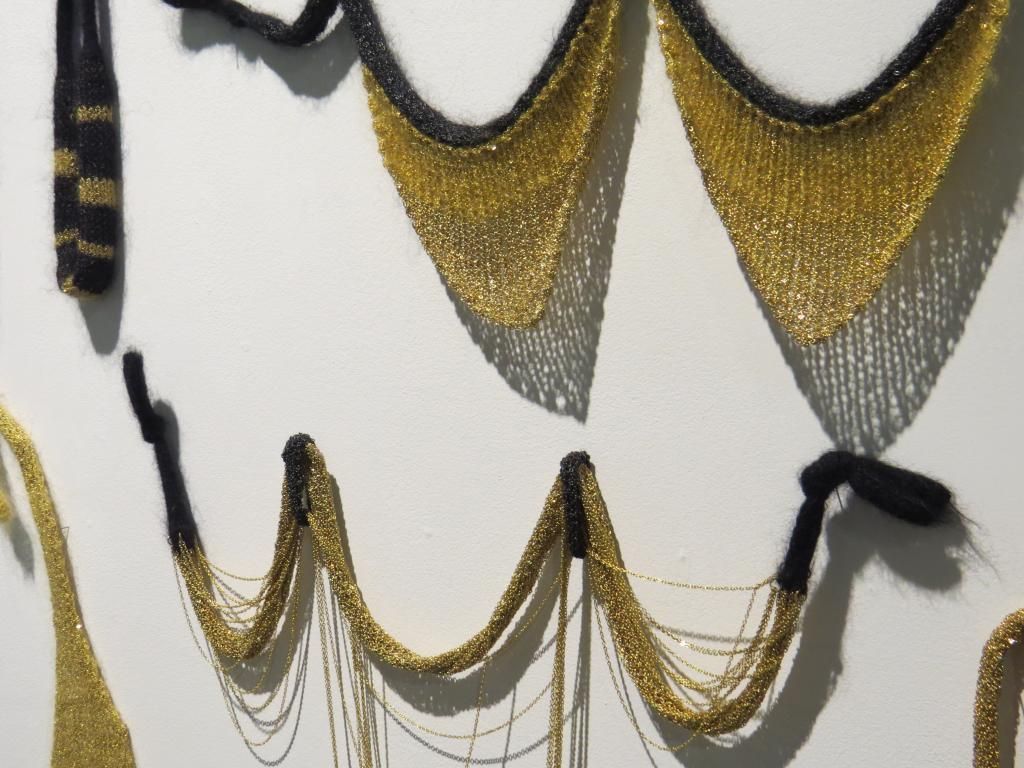 Knitted Jewellery by Anna Nesterchuk. How amazing it is to be able to intertwine wool and jewellery!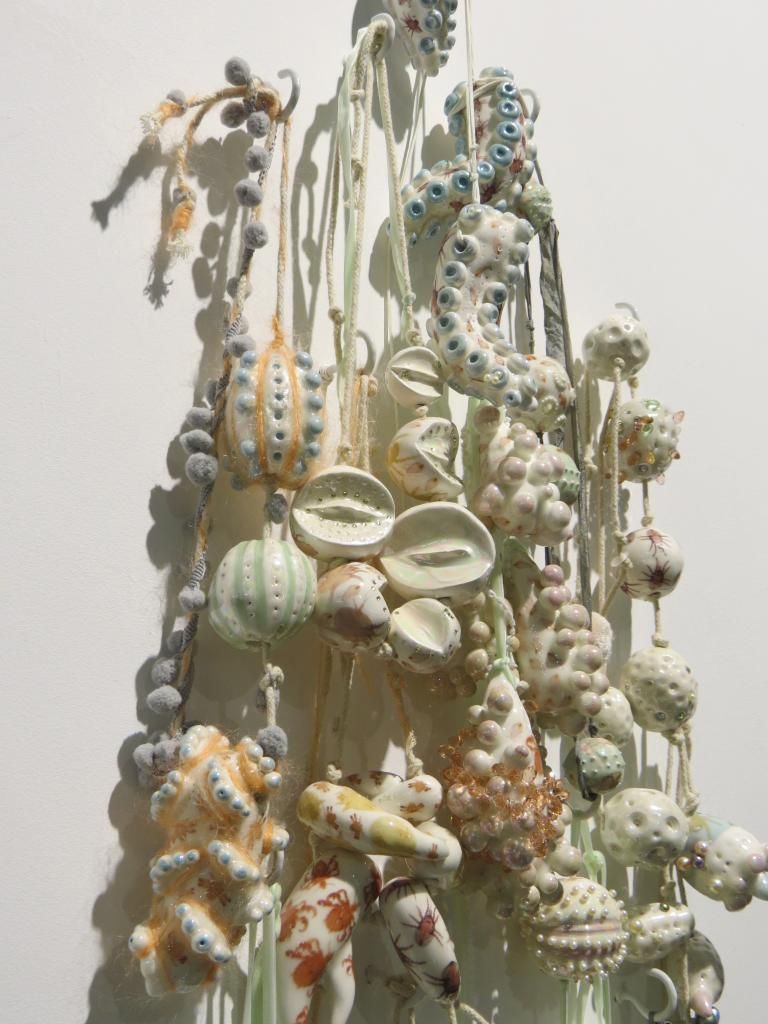 Lovely shell and ceramic pieces by Simei Irene Snyman!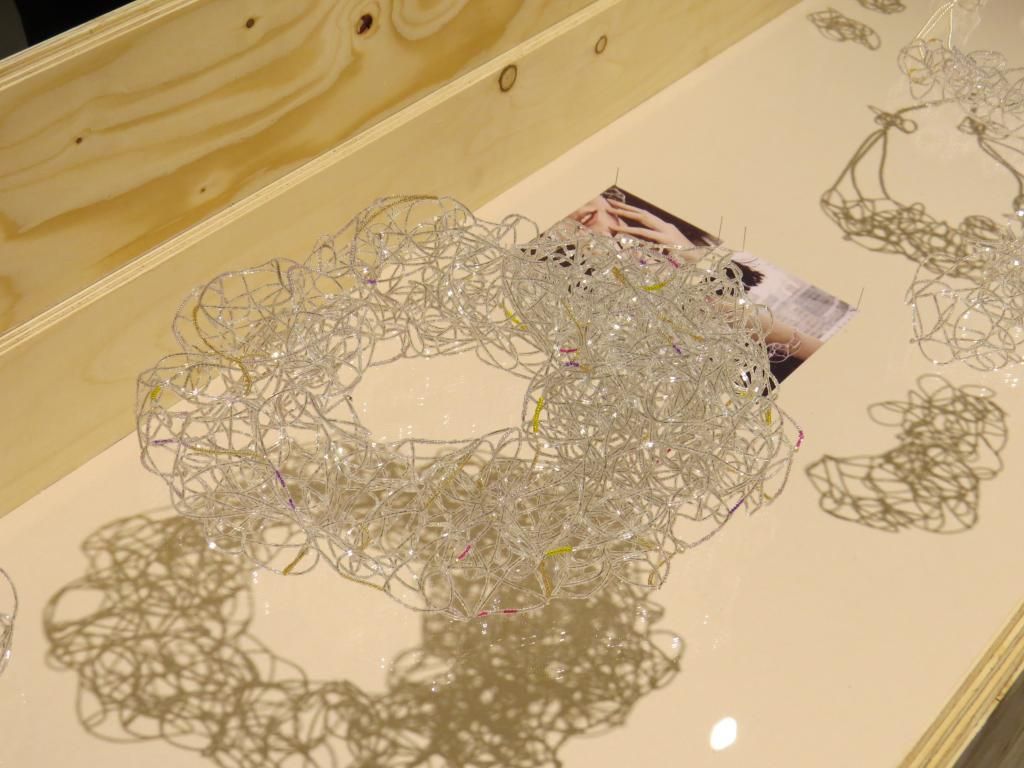 I'm not sure what these head pieces are made out of but they are really interesting. By Xue Dong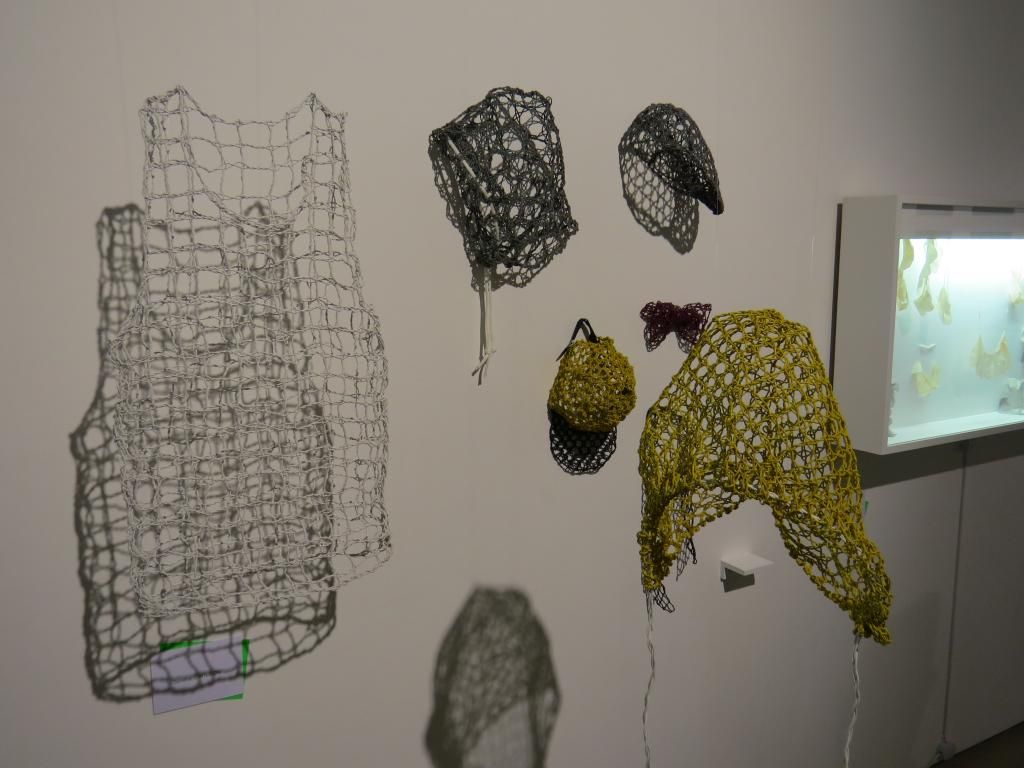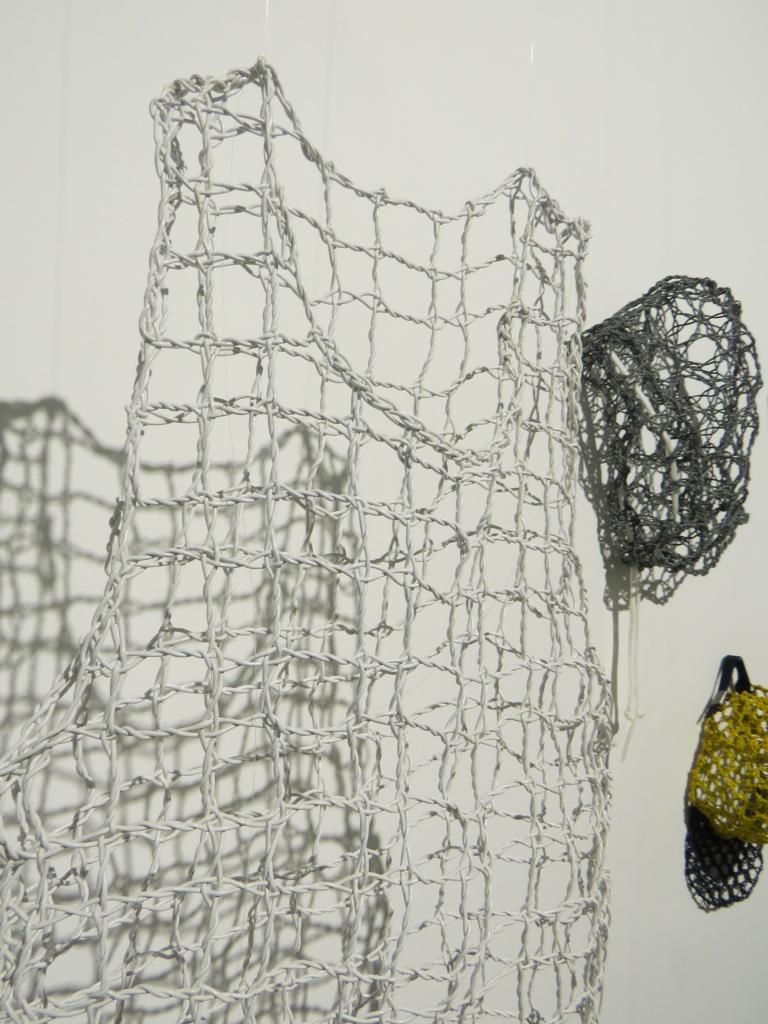 These pieces were in the jewellery section of the exhibition, but the Textile Designer in me was drawn to them because of that vest! How cool it is to make clothes out of simple everyday apparatus e.g. Clothing Line Wire by Serena C Wilson.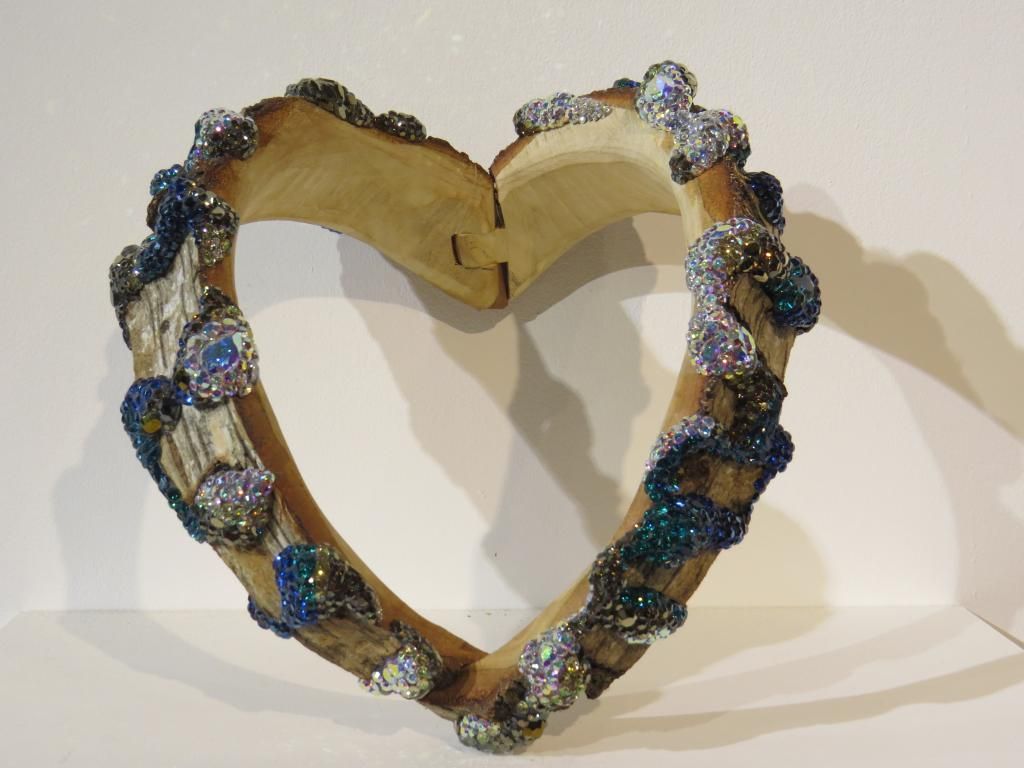 My favourite of them all and i don't even know who it's by! I'm too upset about this as I thought I took her card but it turns out I didn't! Anyway, this was my favourite jewellery piece. The bark, the wood, the cracks in between, the gems, everything just comes together beautifully. It looks even better with my instagram filter